Minecoenergo continues to perform its functions in quarantine through COVID-19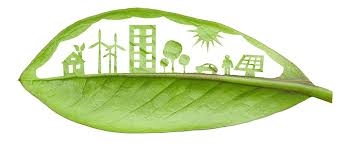 Minecoenergo continues to perform its functions in quarantine through COVID-19
Despite quarantine restrictions due to COVID-19 coronavirus infection, the Minecoenergo and regional departments continue to perform their environmental protection functions. In particular, the continuation of registered procedures of environmental impact assessment and registration of new ones procedures has been announced. Holding public discussions during quarantine is prohibited. All comments and propositions from the public to the reports on EIA can be submitted in writing form and will be considered. Because of this, work is continuing and much can be done during this period. In the same way, we appeal to business entities not to fear quarantine restrictions, and to start EIA procedures for the implementation of activities. We remind that according to the law of Ukraine "On Environmental Impact Assessment" the minimum period of the EIA procedure is 65 working days. Therefore, starting with the procedure of EIA today, you will have an approval this summer.
Continuation of the fulfillment of critical functions was also announced by all agencies of the Ministry of Energy and Environmental Protection of the State Agency of forestry resources of Ukraine, the State Agency of geology and subsoil of Ukraine, the State Agency of water resources of Ukraine, the State environmental inspectorate of Ukraine, the State Agency of fisheries, the State Agency of Ukraine on exclusion zone management, the State Inspectorate for energy supervision and the State Agency of Energy Efficiency. However, in order to reduce the risk to the health of ministry workers and their bodies, part of the specialists was transferred to home office work.
For our part, we make an accent that the environmental impact assessment has not stopped: all procedures initiated are proceeded and new ones are registered in accordance with legal requirements.
We will be glad to answer your questions. Welcome to cooperate!